Brick slips are a great option when considering a feature wall. They have the appearance of real brickwork but are easier to install and don't require the same level of maintenance.

With such a large variety of colours and textures we offer single samples of our range as a low cost option to ensure that you are getting the perfect match for your feature wall or fireplace inglenook installation.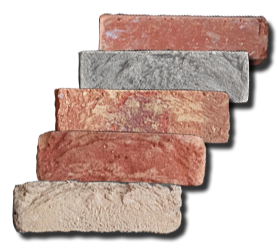 Showing items(s) 1-32 of 32.