Bricks are an important part of our built environment. They are used in the construction of buildings, walls, partitions, paving and other structures. Bricks are made from clay or shale and are kiln fired to produce a hard, durable product.

Available in a variety of sizes, shapes and colours. Bricks are a sustainable, durable and attractive building material, Strong and weather resistant and can last for centuries when properly maintained. Brick is a versatile material that can be used in a variety of applications to create a range of looks. It is an ideal material for landscaping, construction and renovations.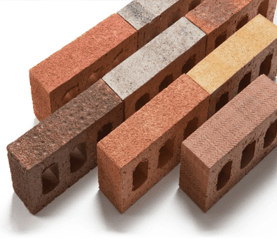 Showing items(s) 1-7 of 7.